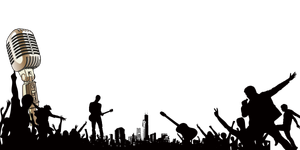 Bio
Jamaican sensation Lenny Kurlou has captivated audiences with his sultry, sexy voice.
Along with his charismatic voice, Lenny can also add singer/songwriter/ producer/actor to his plethora of talents. Lenny Kurlou, AKA Lenroy Salmon, was born in Cockburn Pen, Jamaica. Raised in Kingston, in a community engrossed with several top reggae artists, is where his aspirations began to be in the entertainment industry. He migrated to the states at an early age, starting his career on dancehall sound systems as a DJ/Selector then later joining the Anthem Band as a singer.
While in Jamaica he releases a single, "Testify", on the Too Hype label which reached number 5 on the Bubbling Chart.
This positioned Lenny in the limelight, granting him additional performances with major reggae artists such as Beenie Man, Bounty Killer, Buju Banton and numerous others.  Lenny Kurlou was the lead singer for the Stryker's Posse/ We N' Dem for several years. An Album released called "Changes" was recorded while in the group. After leaving Stryker's Posse, he set out to establish the award winning S.T.O.R.M. Reggae Band. Lenny's skills can be heard on the album "Eye of the S.T.O.R.M." which was released late 2007. Several tracks "Sweet Reggae Music, Hola Hola," receive airplay on BBC Radio, Big Up Radio, Irie FM, and numerous stations worldwide. "Hola Hola!" which he co-produced, was also featured on the soundtrack for Nora's Hair Salon II starring Tatyana Ali, Mekhi Phifer, and Stacey Dash. Those that have influenced Lenny throughout his career are the Almighty GOD, Bob Marley, Peter Tosh, Sugar Minott, Johnny Osbournre, Beres Hammond, Daddy U-Roy and Tenor Saw. Over the years he has received several accolades including 'Singer of the Year', Song writer of the year, best production of the year at the DC Reggae Awards. Kurlou is also one of the artist, and producer of the "ARCHIVES BAND" album that released in early 2012.  
In the mid 90's he relocated to Maryland, was signed to the C-Live record label and released his first single, "Homeless Man".
Homeless Man's lyrics touched the hearts and souls of everyday people, exposing Lenny to the reggae audience in New York and Jamaica. The response he received from his first single was so overwhelming he was offered an invitation to perform at Jamaica's annual show called "STING." Lenny's electrifying performance in Portmore, St. Catherine led to repeat performance in Montego Bay.